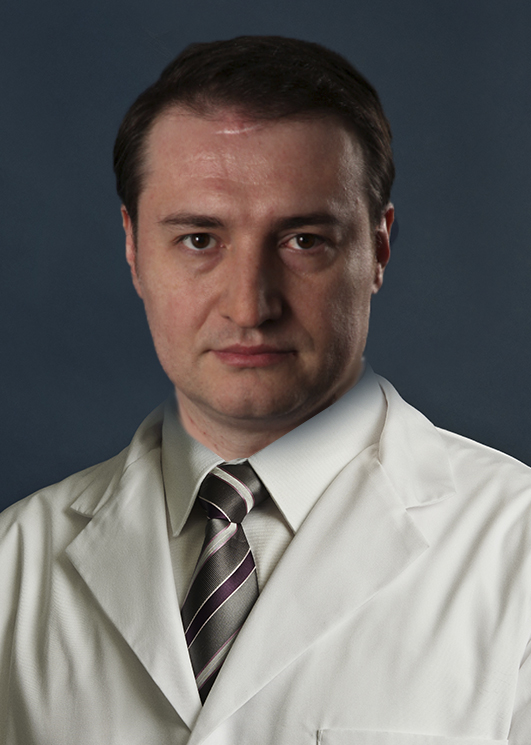 Personal Information
Bogdan Done
PhD
Education
B.Sc. in Mathematics and Computer Science, "Ovidius" University, Constanta, Romania
Ph.D. in Computer Science, minor in Bioinformatics , Wayne State University, USA
Research  Interests
Analysis of microarray and RNA-Seq experiments, validation with qPCR assays
Machine learning algorithms
Analysis methods for longitudinal datasets
Bioinformatics tools and databases
Publications
Arenas-Hernandez M, Romero R, Xu Y, Panaitescu B, Garcia-Flores V, Miller D, Ahn H, Done B, Hassan SS, Hsu CD, Tarca AL, Sanchez-Torres C, Gomez-Lopez N. Effector and Activated T Cells Induce Preterm Labor and Birth That Is Prevented by Treatment with Progesterone. J Immunol. 2019 May 1;202(9):2585-2608.
Garcia-Flores V, Romero R, Miller D, Xu Y, Done B, Veerapaneni C, Leng Y, Arenas-Hernandez M, Khan N, Panaitescu B, Hassan SS, Alvarez-Salas LM, Gomez-Lopez N. Inflammation-Induced Adverse Pregnancy and Neonatal Outcomes Can Be Improved by the Immunomodulatory Peptide Exendin-4. Front Immunol. 2018 Jun 18;9:1291.
Hernandez-Andrade E, Maymon E, Erez O, Saker H, Luewan S, Garcia M, Ahn H, Tarca AL, Done B, Korzeniewski SJ, Hassan SS, Romero R. A Low Cerebroplacental Ratio at 20-24 Weeks of Gestation Can Predict Reduced Fetal Size Later in Pregnancy or at Birth. Fetal Diagn Ther. 2017 Sep 20
Romero R, Erez O, Maymon E, Chaemsaithong P, Xu Z, Pacora P, Chaiworapongsa T, Done B, Hassan SS, Tarca AL. The maternal plasma proteome changes as a function of gestational age in normal pregnancy: a longitudinal study. Am J Obstet Gynecol. 2017 Jul;217(1):67.e1-67.e21.
Erez O, Romero R, Maymon E, Chaemsaithong P, Done B, Pacora P, Panaitescu B, Chaiworapongsa T, Hassan SS, Tarca AL. The prediction of late-onset preeclampsia: Results from a longitudinal proteomics study. PLoS One. 2017;12(7):e0181468.
For a complete list of publications of Bogdan Done, PhD click here.