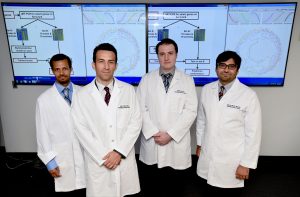 The head of the Bioinformatics and Computational Biology Unit of the PRB is Dr. Adi L. Tarca.
Current members of the unit include:
Dereje Waktola Gudicha, PhD.
Bogdan Done, PhD.
Gaurav Bhatti, M.Sc.
Former members are:
Zhonghui Xu, M.Sc. (Now at the Channing Division of Network Medicine in the Department of Medicine at Brigham and Women's Hospital).
Samuel K. Handelman, PhD, (Now at University of Michigan).